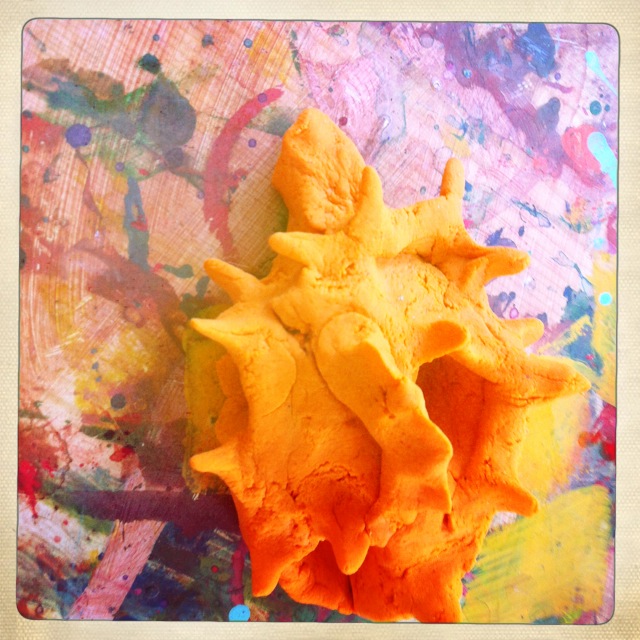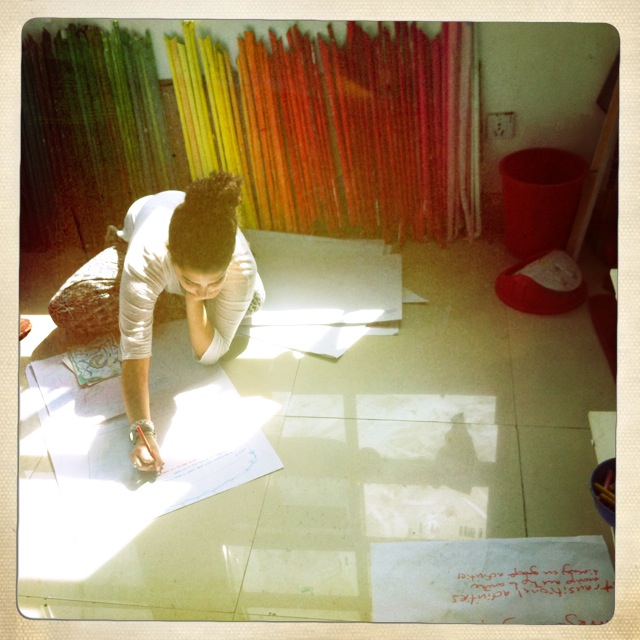 Over the next few weeks we are offering a series of sessions around sensitive art-making for Nepal Children's Art Museum (CAM), responding to their interest in extending their work to reach and support children and young people from all walks of life. We've been taking advantage of their lovely creative art space and getting stuck in to a range of practical and experiential sessions with CAM staff and their local and international volunteers. They've helped us to start to build a better picture of the current context for supporting children and young people in Nepal: what are the support networks?; what are the barriers?; how are the arts valued?; what interest do schools have in the arts?; what does sensitive art-making mean to them?
We've been enjoying starting to explore this on a local level, slowly but surely meeting with practitioners working within the arts, education, refugee sector and mental health. As Art Refuge UK has upheld since it was established (in 2006), we are seeing the need to listen to the local context and adapt our skills and knowledge as art therapists to different and diverse circumstances and empower local professionals to build on their own knowledge and skills (Lloyd & Kalmanowitz, 2014: 21). As a simple example, in a session around the use of materials we worked with salt dough that CAM uses in their Saturday 'Carnivals' (and can whip up in just a few minutes!). We use local materials and source materials from the local shops and markets. This has helped to create an accessible, un-intimidating space for the refugee communities that we work with too. We want to ensure that we provide a space, materials and activities which give these groups a sense of value and self-worth, but whilst also helping these groups to see the potential in the spaces and materials that they have around them, that are available to them and that they have the power to reclaim. Every refugee is unique and their experience personal to them, but every refugee shares the experience of loss, more specifically losing 'home'. More than just the material possessions, this loss of 'home' inevitably signifies a lost part of self: the identity, purpose (and pride in this purpose) that they were used to is pulled away from them. Perhaps we can all at least build a sense of what this could be like from our own experience of 'home'and our awareness that home is "not only the place but the cluster of feelings [and identities] that are associated with it" (Papadopoulos, 2002).
Another fairly literal example of us starting from the invaluable local level to work outwards to a far broader perspective and understanding, is the activity that we will be unpicking this week with CAM: 'define refuge'. We are considering: What is our refuge, sanctuary or safe place?; What do we do when you want to unwind, relax and feel calm?; Are these physical places or are there people, or even possessions, who help to make them feel special?; What do we need to feel safe?; What makes a place feel unsafe?; What happens if our refuge gets taken away from us? We'll be exploring CAM and its local surroundings to really consider these questions. Ultimately thinking about what we might be able to build on and carry inside ourselves that gives us a sense of refuge when the external environment is out of our control,
If you'd like to hear more please keep an eye via this blog and Flickr.